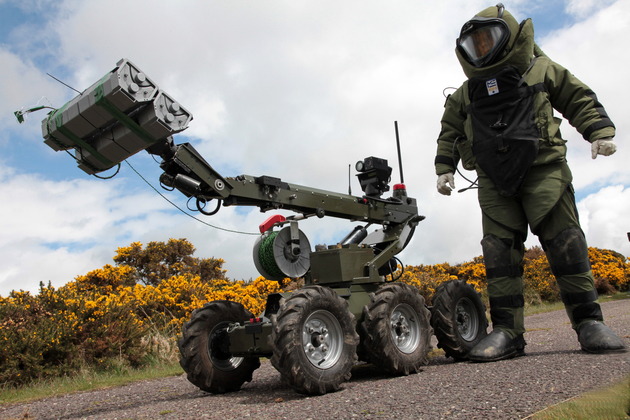 By
Haldun
San Diego bomb squads asked for a robot training facility to be set up at a local Fire department training base with the purpose of training bomb technicians to become better robot operators. The design and implementation of the test facility was done by NIST in collaboration with Robolit LLC. The Facility was set up on 11/10/14 and used throughout the following week.
Robolit LLC assisted in the training exercises through administering and recording tests performed for data collection. During the time of the event multiple local bomb squads were introduced to and practiced on the test apparatuses built and shipped by Tyndall Air Force Base.
The facility is to be used actively by both new and experienced bomb technicians. They were trained on how to administer their own tests so that the facility can continue to operate without the assistance of NIST or Robolit LLC.