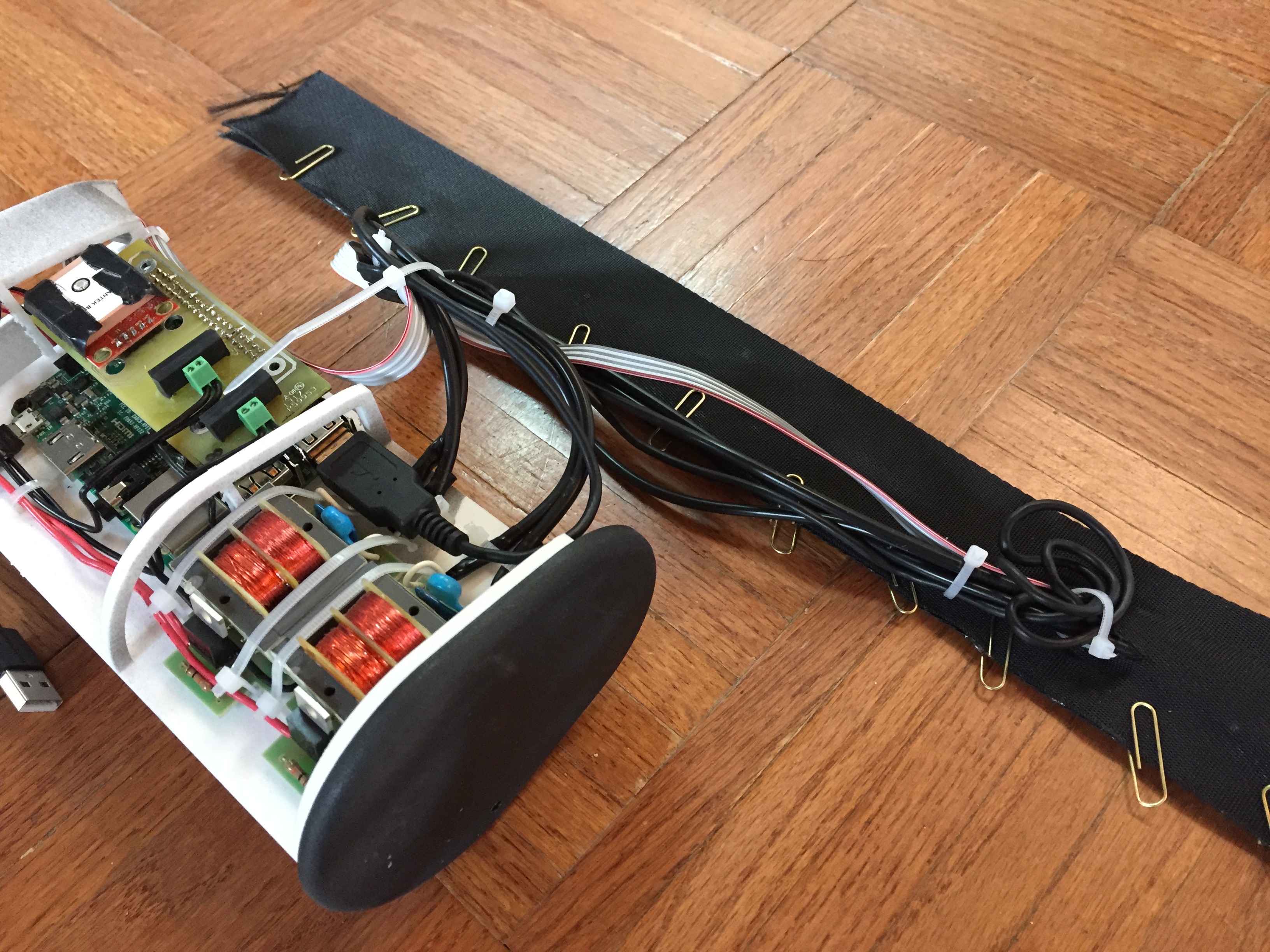 By
Haldun
We have completed the first week of the third field tests for the Vence project. As usual the week was full of all-nighters, excitement across the team, highs and lows.
Our initial tests suffered from several logistical issues such as poor wifi connectivity and spotty GPS tracking. Further investigation revealed issues with the packaging of the the experimental collar. To identify the most effective construction we implemented three different packaging solutions and tested them in the field. We quickly converged to an effective solution that respects the issues caused by large battery in the package and the bodies of 1,500 lb animals.
Unfortunately, the weather during the first week was not very agreeable. While the Point Reyes offers an exquisite natural expanse, the overcast and windy conditions made it hard to execute tests. Combining this with the needed to move back and forth a not-always-agreeable herd of cattle in mud made our days quite demanding. However, looking back just three months ago when this project started, I would say we are fast becoming seasoned cowboys. Yeehaw!
Cattle movement behavior is dictated by a few drives, such as hunger and herd attraction. While our goal is to manage herd movement in general settings, our initial investigative and debugging tests focus on simplified settings where a single animal is managed and observed. After successfully testing our sensory and stimulation subsystems on animals we started with a series of simple management scenarios where the stimulation decisions were made manually. These settings allowed us to evaluate our hypotheses about the best way to influence cattle movement decisions. As with any scientific process some of our ideas were refuted in this experimental process, and we discovered some new insights. Though, I am happy to report that we did observe repeatable and predictable relationship between our control actions and animal's movement, which will serve as the build block of the ultimate mechanism.
One of these observations in the initial manual experiments suggested a fundamental change in the hardware. The last couple days were spent on construction of this new setup, modification of the code base accordingly and repeat of the tests. Again the results were quite promising.
As we are entering the second week of the field tests we are preparing for the debut of the autonomous cattle management system. Again we will start with single animal settings where the animal will be geographically constrained in virtual fence lines. Next, we will move to groups of animals. The movement management in the context of complex herd dynamics is an uncharted territory. We are confident that the problem is solvable but probably more sleepless nights await us.